HOSTEL SANTANDER
(Santander, Cantabria)
October 21th 2017 – April 15th 2018.
15 small and medium sized artworks on prominent display in a hostel with beautiful views of the bay, on the street Paseo de Pereda de Satander (Cantabria).
Visit: http://www.hostelsantander.es/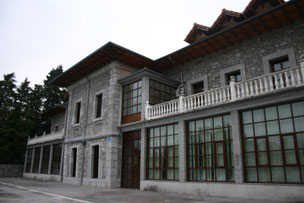 RAMALES DE LA VICTORIA (Cantabria)
PUBLIC LIBRARY
(Fundación Orense)
August 15th – 31th 2017
The most complete exhibition so far, a diverse collection of 23 of my best works created over a period of 20 years. Some pieces were accompanied by text.

 My gratitude to the municipality Ramales de la Victoria
and to the personnel at the library for offering this
magnificent space, your kindness, and your interest.
PREVIOUS EXPOSITIONS:
BAR DE WILLY
Ramales de la Victoria (Cantabria)
August 2nd – 15th 2017
PUB SOTOVERDE
Madrid
June 1st – 30th 2016
CAFÉ LA HEMEROTECA
Madrid
January 2nd – 31th 2016
Centro Cultural Municipal de Buenavista
Madrid
January 2nd – 15th 2015
CAFÉ LIBERTAD 8
Madrid
September 25th – October 31th 2014